U
niversity System of Georgia
European Council
Waterford, Ireland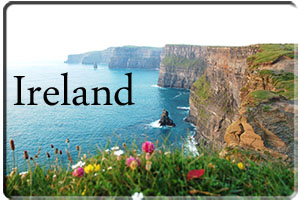 Live and study for five weeks in Ireland's oldest city! See the cultural, artistic, and historical treasures which have made Ireland a destination for generations! Waterford, once a walled settlement of Viking origins, retains much of its medieval character together with graceful cathedrals and townhouses from its 18th century expansion. The program fee includes two program trips to Dublin, a three-day stay in Killarney, Co. Kerry in the rugged West of Ireland, and eight day trips across the gorgeous mountains and valleys of southeastern Ireland to take in some of Europe's most outstanding castles, stately homes, gardens, ecclesiastical sites, and prehistoric monuments.
Program Dates
June 15 - July 20, 2017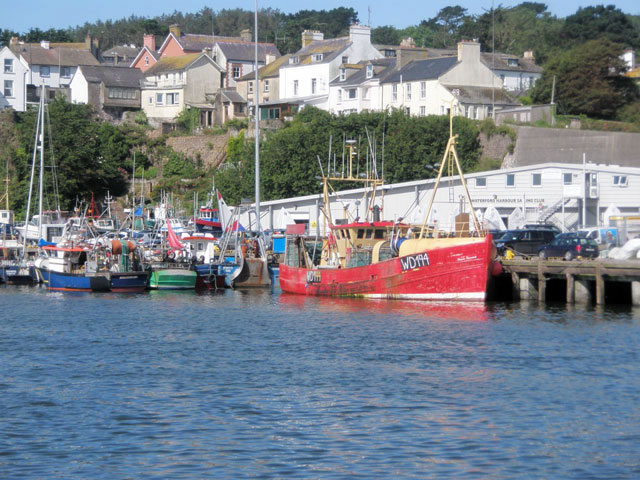 Program Costs
(
subject to change
)
Program Fee:
$5,200
Program fee includes:
Round-trip airfare between Atlanta and Ireland
Accommodations at the Waterford Institute of Technology
Free three-day weekends
35 meals
Hotel-based weekend in Killarney, Co. Kerry
Over night trip to Dublin
Three day weekend traveling the Ring of Kerry
8 day-trips across South East Ireland
A primary health insurance policy providing coverage for medical expenses
***
Program fee does

not

include tuition
.***
A
$300
nonrefundable application fee is due
at the time of application
and is subtracted from your total fee. Payment is broken into two installments. The first installment of
$2450
is due on
March 9, 2017
. The second installment of
$2450
is due
April 7, 2017
.
Gilman Scholarship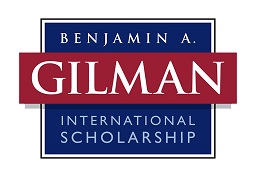 Gilman Scholarship Deadline: March 7, 2017
Do you meet the eligibility criteria? Apply now!

2 passport photos are due March 28th
(late fees apply, please see below for details). Photos MUST be passport photos that adhere to the passport agency's rules and regulations for photos. Photos that are submitted that do not comply with these rules will be denied and late fees will still apply. Please visit the Department of State's website for detailed passport information.
http://travel.state.gov/passport/pptphotoreq/pptphotoreq_5333.html
An electronic copy of your passport is due March 28th
(late fees apply, please see below for details). Passports should be scanned and emailed to the European Council coordinator; faxed and mailed copies are not accepted.
May 13th- There is an all-day *Mandatory* student orientation in Macon at the Middle Georgia State College
. This meeting starts at 9am and is over at 4pm. Students who fail to attend will be penalized by dropping the final grades for study abroad courses by an entire letter; if you receive an "A" in the course, the grade of "B" will be submitted to your home institution as your final grade.
Late Fee Schedule for Photos & Passports
Items received between Mar 29 - Apr 12: $25 late fee
Items received between Apr 13 – May 4Apr 27: $50 late fee
Items received between Apr 28 – May 11: $75 late fee
Items received between May 12 – May 19: $100 late fee
Items received on May 20th or after will be charged the $100 late fee and an additional $5/day.
Accommodations
Single room at Waterford Institute of Technology
Private bath
Internet access
Towels and bed linens furnished
Shared kitchen and living room
Reception desk staffed 24-hrs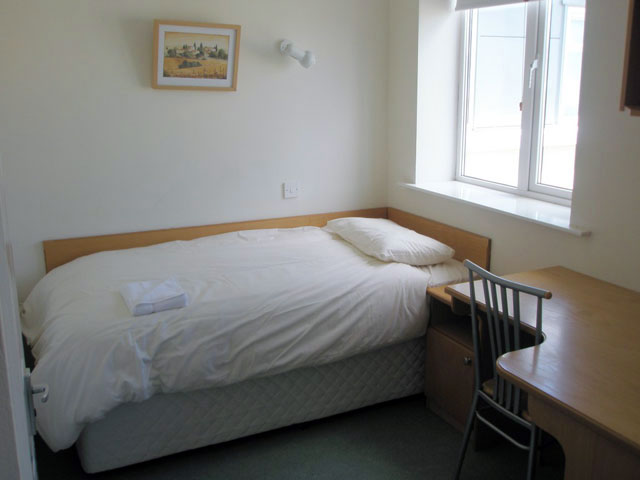 Eligibility
Students must have and maintain a minimum 2.5 GPA to be eligible to participate in the program. Full and part time students may apply.
Courses
All KSU students must take
two
three-credit courses (one morning, one afternoon)
as well as
the one-credit mandatory course for a total of
seven (7)
credits. It is recommended that you be advised before selecting courses to make sure courses count for KSU degree credit!
Course descriptions and prerequisites may be found here:
http://www.ecstudyabroad.net/waterfordprogram/#Courses
Course listing and KSU equivalencies:
Introduction to Irish Culture (SA 2290)
Morning classes:

Death in the Emerald & British Isles (ANTH 4490)
Multimedia Reporting (JOUR 4300)
World Literature I (ENGL 2110)
US History to 1877: How the Irish Came to America (HIST 2111)
Introduction to Global Issues (POLS 2250)
Introduction to Business (BUSA 2290 - "Irish Introduction to Business" Please note that this course should not be taken by business majors as there is no place to use the course in the BBA program)

Afternoon classes:
Foundations of Mass Communications (COM 2230)
Introduction to Anthropology (ANTH 1102)
Colonialism, Rebellion & Revolution (POLS 4490)
Irish Folklore & Creativity (ENGL 3350)
Principles of Marketing (MKTG 3100 - "Ireland: Principles of Marketing")
Application Deadline
March 17, 2017
Completed applications MUST be submitted to the campus representative, Supathi Puri,
BEFORE
the nonrefundable application fee of $300 is paid online. Campus representatives forward completed applications to the program office at
Valdosta State University
. Applications will not be processed by the EC office until
both
the application form (approved by the campus representative) and the $300 application fee are received.
Because of space limitations, acceptance is on a first come, first served basis, according to the date of receipt of the application and application fee at the program office. Students are encouraged to apply well in advance of the application deadline to assure them of a place on the program. Completion of an application form does not guarantee acceptance into the program.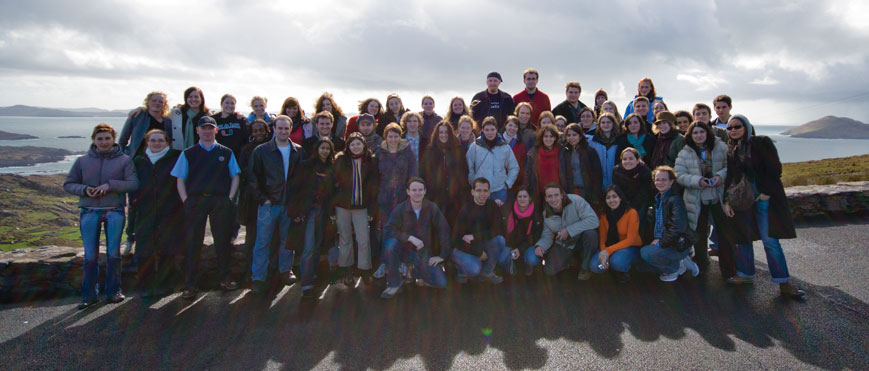 Contact
Supathi Puri
Education Abroad Program Coordinator
spuri1@kennesaw.edu
470-578-3787
Refund and Withdrawal Policy
Students' application fee, deposits and other payments are applied towards required advances, purchase of airline tickets, and other costs related to the program.
Note that the $300 application fee is

non-refundable

and covers processing and reservation fees.
Participants who withdraw from a program after the application deadline receive a refund according to the following schedule:
Withdrawal before March 3rd: all but $300 will be refunded

Withdrawal between March 4 and March 18: all but $500 will be refunded

Withdrawal between March 19 and April 1: all but $850 will be refunded

Withdrawal between April 2 and April 30: all but $2000 will be refunded

Withdrawal after April 30: No money will be refunded
All withdrawals must be made

in writing

to KSU Education Abroad Program Coordinator Supathi Puri in order for refunds to be processed.