University System of Georgia
European Council
Waterford, Ireland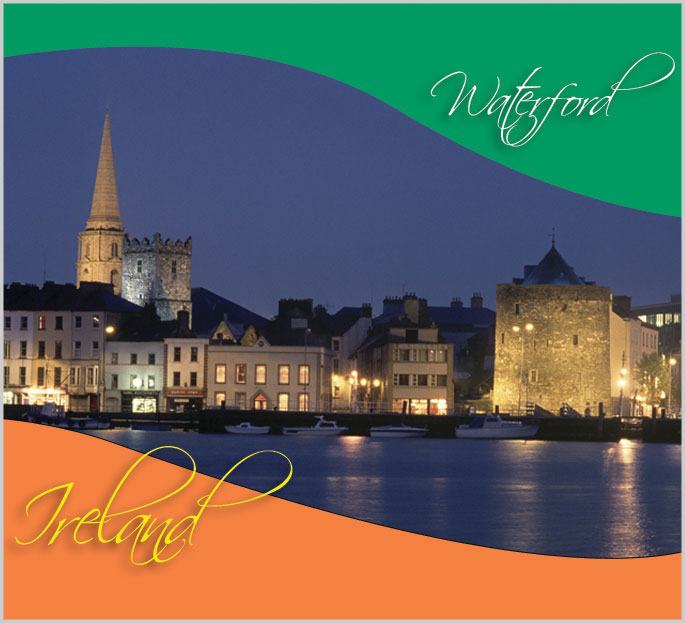 Live and study for five weeks in Ireland's oldest city! See the cultural, artistic, and historical treasures which have made Ireland a destination for generations! Waterford, a walled city of Viking origins, retains much of its medieval character together with the graceful buildings from its 18th century expansion.
Just 100 miles south of Dublin, Waterford City is home to Waterford Crystal and gives you access to many castles, houses, gardens, and prehistoric sites. West of Dungarvan is a wild and beautiful peninsula containing the historic seaside resort of Ardmore and The Gaeltacht, a unique Gaelic speaking area. Southeast of Waterford City is the East Waterford Gaultier Coast, a peninsula with a distinct Anglo-Norman character, containing the seaside resort of Dunmore East.
Program Dates
June 19-July 24, 2014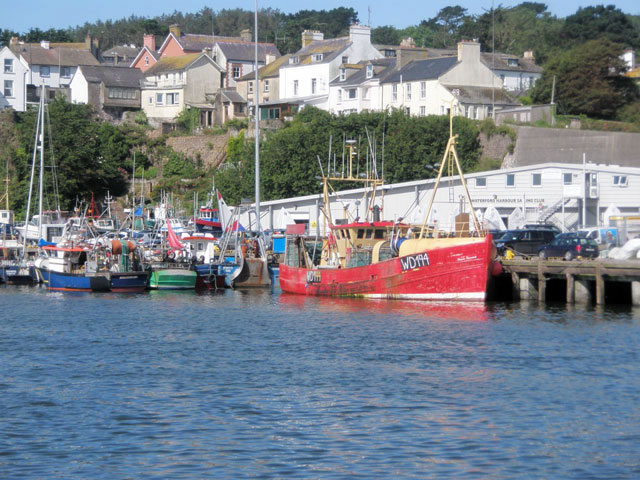 Program Costs
(
subject to change
)
Program Fee:
$4,8
00
Program fee includes:
Roundtrip airfare between Atlanta and Ireland
Roundtrip transportation between the airport and accommodation in Ireland
Accommodations
A full day coach orientation tour of SE Ireland with breakfast, lunch and dinner
A hotel based weekend in Killarney with two full Irish breakfasts and two 3-course dinners
6 meals per week
A primary health insurance policy providing coverage for medical expenses
Transportation on field trips
***
Program fee does

not

include tuition
.***
A
$200
nonrefundable application fee is due
at the time of application
and is subtracted from your total fee. Payment is broken into two installments. The first installment of
$2300
is due on
March 8, 2014
. The second installment of
$2300
is due
April 8, 2014
.
Accommodations
Single room at Waterford Institute of Technology
Private bath
Internet access
Towels and bed linens furnished
Shared kitchen and living room
Reception desk staffed 24-hrs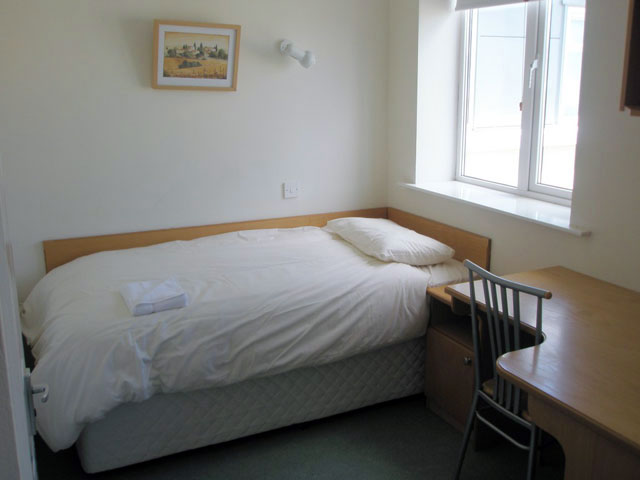 Eligibility
Students must have and maintain a minimum 2.0 GPA to be eligible to participate in the program. Full and part time students may apply.
Courses
All KSU students must take
two
three-credit courses (one morning, one afternoon)
as well as
the one-credit mandatory course for a total of
seven (7)
credits. It is recommended that you be advised before selecting courses to make sure courses count for KSU degree credit!
Introduction to Irish Culture

KSU Equivalent: SA 2290 (Study Abroad Special Topics)
Course descriptions and prerequisites may be found here:
EC Waterford Courses
Course listing and KSU equivalencies:

Morning classes:
Art Appreciation (ART1107)
Psychology of Irish Mediumship and Ghosts (PSYC4490)
Intro to Philosophy (PHIL2200)
Intro to Film (SA2290)
World Literature II (ENGL2110)
Gothic Literature (ENGL4480)

Afternoon classes:
Watercolor (ART4490)
Intro to Psychology (PSYC1101)
The Irish Philosophical Tradition (PHIL4490)
Theater History II (TPS4533)
World Literature II (ENGL2110)


Application Deadline
March 3, 2014
Completed applications MUST be submitted to the campus representative, Jan Morian,
BEFORE
the nonrefundable application fee of $200 is paid online. Campus representatives forward completed applications to the program office at
Valdosta State University
. Applications will not be processed by the EC office until
both
the application form (approved by the campus representative) and the $200 application fee are received.
Because of space limitations, acceptance is on a first come, first served basis, according to the date of receipt of the application and application fee at the program office. Students are encouraged to apply well in advance of the application deadline to assure them of a place on the program. Completion of an application form does not guarantee acceptance into the program.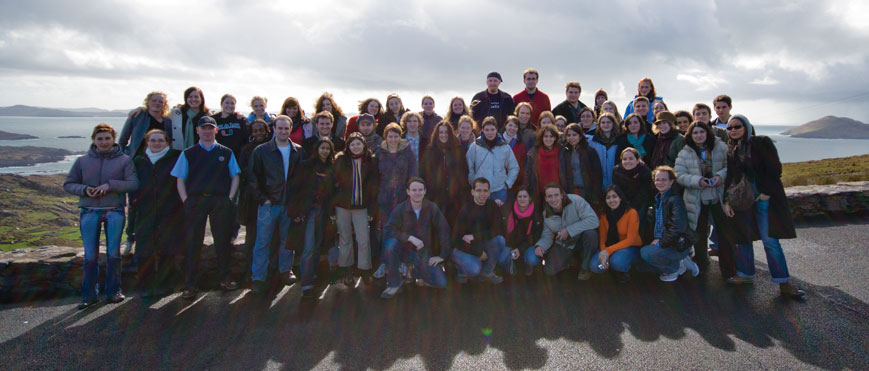 Contact
Jan Morian
Education Abroad Advisor
jmorian@kennesaw.edu
Refund and Withdrawal Policy
Students' application fee, deposits and other payments are applied towards required advances, purchase of airline tickets, and other costs related to the program.
Note that the $200 application fee is

non-refundable

and covers processing and reservation fees.
Participants who withdraw from a program after the application deadline receive a refund according to the following schedule:
| | |
| --- | --- |
| Withdrawal before March 10 | All but nonrefundable $200 deposit will be refunded |
| Withdrawal between March 11 and March 18 | all but $400 will be refunded |
| Withdrawal between March 19 and April 1 | all but $850 will be refunded |
| Withdrawal between April 2 and April 30 | all but $2000 will be refunded |
| Withdrawal after April 30 | No money will be refunded |
All withdrawals must be made

in writing

to KSU Education Abroad Advisor Jan Morian in order for refunds to be processed.