University System of Georgia
European Council
Madrid, Spain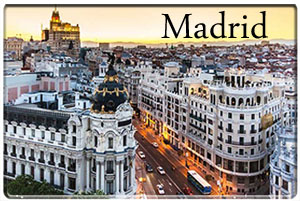 Consider studying during the summer in Madrid, the geographic center of Spain and the historic center of the entire Hispanic world. The city of four million is a modern European hub with state-of-the-art transportation and cyber cafes, but its Old World charm shines through in its long afternoon siestas, its warm and friendly people, and its majestic monuments of Spain's glorious past. Students will have the opportunity to visit flamenco clubs, the bullfight, tapas bars, and world-class museums, as well as to participate in Madrid's seemingly endless nightlife, as the streets overflow with people having a glass of sangria, talking to neighbors, and in general, enjoying life in this vibrant city.
Program Dates
June 29 - August 4, 2017
Program Costs
(
subject to change
)
Program Fee:
$5500
Program fee includes:
Round-trip airfare between Atlanta and Madrid
Round-trip transportation from the airport to the dorms on a private bus
Accommodations at Colegio Mayor Padre Poveda
30 day metro and bus pass for Madrid
14 meals per week
Tours of Madrid and Toledo
Welcome and Farewell Fiestas
A primary health insurance policy providing coverage for medical expenses
***
Program fee does

not

include tuition
.***
A
$300
nonrefundable
application fee is due
at the time of application
and is subtracted from your total fee. Payment is made in two installments. The first installment of
$2600.00
is due on
March 9, 2017
. The second installment of
$2600.00
is due
April 7, 2017
.
Students should plan to budget a minimum of $1,400 for extra meals, entrance tickets, evening entertainment, travel, and shopping.
Gilman Scholarship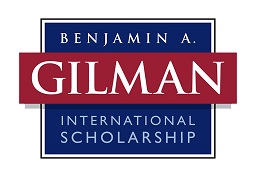 Gilman Scholarship Deadline: March 7, 2017
Do you meet the
eligibility criteria
?
Apply now
!
2 passport photos due March 28th
(late fees apply, see below for details). Photos MUST be passport photos that adhere to the passport agency's rules and regulations for photos. Photos that are submitted that do not comply with these rules will be denied and late fees will still apply. Please visit the Department of State's website for detailed passport information.
http://travel.state.gov/passport/pptphotoreq/pptphotoreq_5333.html
An electronic copy of your passport is due March 28th
. Passports should be scanned and emailed to the European Council coordinator; faxed and mailed copies are not accepted. ($50 late fee if not received by email by 5pm on this date)
May 13th- There is an all-day *Mandatory* student orientation in Macon at Middle Georgia State College. This meeting starts at 9am and is over at 4pm. Students who fail to attend will be penalized by dropping the final grades for study abroad courses by an entire letter; if you receive an "A" in the course, the grade of "B" will be submitted to your home institution as your final grade.
Late Fees for Passports & Photos
Items received between Mar 29- Apr 12: $25 late fee
Items received between Apr 13 – Apr 27: $50 late fee
Items received between Apr 28 – May 11: $75 late fee
Items received between May 12 – May 19: $100 late fee
Items received on May 20th or after will be charged the $100 late fee and an additional $5/day.
Accommodations
Single or shared double room at the Colegio Mayor Padre Poveda
Towels and bed linens furnished
Reception desk staffed 24 hours/day
Easy access to public transportation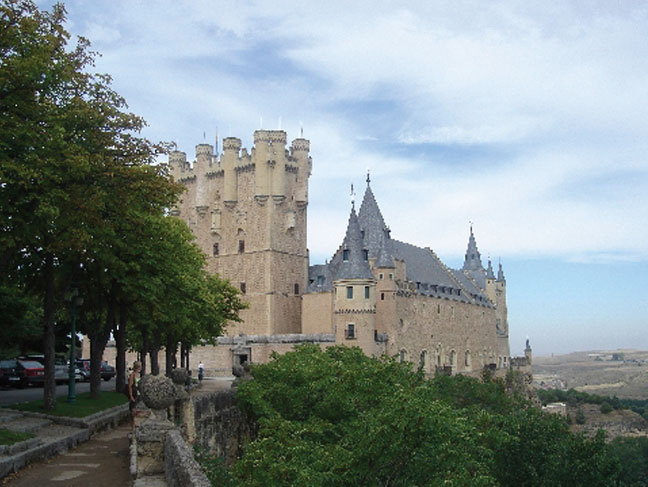 Eligibility
Students must have and maintain a minimum 2.5 GPA to be eligible to participate in the program. Full and part time students may apply.
Courses
All KSU students must take
two
three-credit courses (one morning, one afternoon).
It is recommended that you be advised before selecting courses to make sure courses count for KSU degree credit!
Course descriptions and prerequisites may be found here:
http://www.ecstudyabroad.net/madridprogram/#Courses
Morning Classes:
Introduction to Anthropology (ANTH 1102)
Cervantes & Shakespeare (ENGL 4340)
World Civilization I (HIST 1111)
Spanish Conversation (SPAN 3302)
Intermediate Spanish I (SPAN 2001)
Terrorism & Insurgency (POLS 4490)
Drawing II (ART 1150)
Afternoon Classes:

Spanish Grammar & Composition (SPAN 3303)
Intermediate
Spanish Language & Culture II (SPAN 2002)
Muslims, Christians, and Jews in Medieval Spain (RELS 4490 or HIST 4490)
World Literature I (ENGL 2110)
Introduction to International Studies (POLS 2250)
Food and Culture of Spain (SPAN 3390 or CSH 3390)
Art Appreciation (ART 1107)
Application Deadline
March 17, 2017
Completed applications MUST be submitted to the campus representative, Supathi Puri,
BEFORE
the required nonrefundable application fee of $300 is paid online. Campus representatives forward completed applications to the program office at
Valdosta State University
. Applications will not be processed by the EC office until
both
the application form (approved by the campus representative) and the $300 application fee are received.
Because of space limitations, acceptance is on a first come, first served basis, according to the date of receipt of the application and application fee at the program office. Students are encouraged to apply well in advance of the application deadline to assure them of a place on the program. Completion of an application form does not guarantee acceptance into the program.
.
Contact
Supathi Puri
Education Abroad Program Coordinator
spuri1@kennesaw.edu
470-578-3787
Refund and Withdrawal Policy
Students' application fee, deposits and other payments are applied towards required advances, purchase of airline tickets, and other costs related to the program.
Note that the $300 application fee is

non-refundable

and covers processing and reservation fees.
Participants who withdraw from a program after the application deadline receive a refund according to the following schedule:
Withdrawal before March 3: All but $300 will be refunded
Withdrawal between March 4 and March 18: all but $500 will be refunded
Withdrawal between March 19 and April 1: all but $850 will be refunded
Withdrawal between April 2 and April 30: all but $2,000 will be refunded
Withdrawal after April 30: No money will be refunded
All withdrawals must be made

in writing

to KSU Education Abroad Program Coordinator Supathi Puri in order for refunds to be processed.