Paris, one of the oldest and most fascinating cities in the world, has fired the imagination of artists, writers, and students for centuries. Picture yourself spending a summer studying in the "City of Light," the "museum without walls," immersed in history and surrounded by some of the world's finest art, architecture, and music. As a participant in the Paris Study Program, you won't have to imagine these things—you can live them.

The "Capital of the World" is your classroom as you study history where it was made, attend theater and music performances by world-renowned companies and ensembles, write in parks and cafés where Fitzgerald and Hemingway wrote, and learn French immersed in the language. Paris offers all of this and more as part of the study abroad program
Program Dates
June 30-August 3, 2015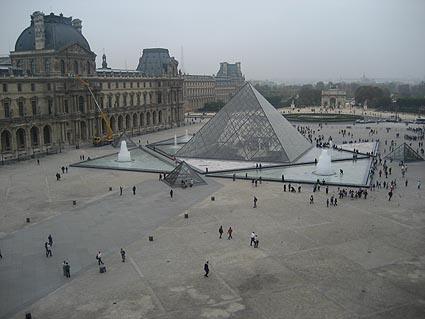 Program Costs
(
subject to change
)
Program Fee:
$5200
Program fee includes:
***
Program fee does

not

include tuition.
***
A
$300 nonrefundable
application fee is due
at the time of application
and is subtracted from your total fee. Payment is made in two installments. The first installment of
$2,450
is due on
March 9, 2015
. The second installment of
$2450
is due
April 7, 2015.

4 passport photos due April 14th
(late fees apply, see below for details). Photos MUST be passport photos that adhere to the passport agency's rules and regulations for photos. Photos that are submitted that do not comply with these rules will be denied and late fees will still apply. Please visit the Department of State's website for detailed passport information.
http://travel.state.gov/passport/pptphotoreq/pptphotoreq_5333.html
An electronic copy of your passport is due April 14th.
Passports should be scanned and emailed to the European Council coordinator; faxed and mailed copies are not accepted. ($50 late fee if not received by email by 5pm on this date)
There is an all-day*Mandatory* orientation on May 16th
in Milledgeville at the Georgia College & State University Campus. This meeting starts at 9am and is over at 4pm. Students who fail to attend will be penalized by dropping the final grades for study abroad courses by an entire letter; if you receive an "A" in the course, the grade of "B" will be submitted to your home institution as your final grade.
Late Fees for Passports & Photos
Items received between Apr 15- Apr 24: $50 late fee
Items received between Apr 25 – May 4: $75 late fee
Items received between May 5 – May 11: $100 late fee
Items received on May 12th or after will be charged the $100 late fee and an additional $5/day.
Accommodations
Single rooms at the Cite Universitaire
Private bath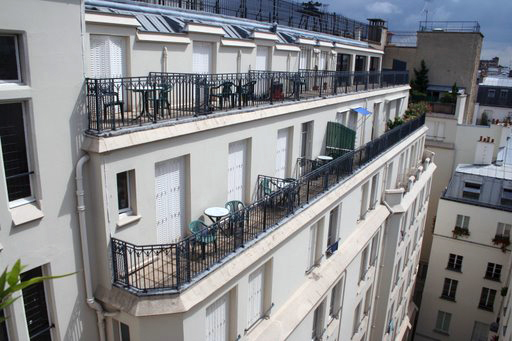 Eligibility
Students must have and maintain a minimum 2.0 GPA to be eligible to participate in the program. Full and part time students may apply.
Courses
All KSU students must take
two
three-credit courses (one morning, one afternoon) for a total of
six (6)
credits.
It is recommended that you be advised before selecting courses to make sure courses count for KSU degree credit!
Course descriptions and prerequisites may be found here:
http://www.valdosta.edu/academics/academic-affairs/international-programs/european-council/programs/paris.php#Course
Course listing and KSU equivalencies:
Morning classes:

French 1002 (FREN 1002)
World Literature I (ENGL 2110)
Visual Rhetoric (WRIT 3150)
Art in Life: Paris (ART 1107)
History of Film (FILM 3200)
Reading & Writing Paris: Learning about French Culture and Civilization through Textual and Verbal Expression (FREN 3200)
Literature of Islam (ENGL 3320)
Intro to Cultural Anthropology (ANTH 2290)
Ecological Urbanism (GEOG 3300)
Intro to Psychology (PSYC 1101)

Afternoon classes:

French Conversation (FREN 3302)
Music Appreciation (MUSI 1107)
Travel Writing (WRIT 3130)
Visual Art in Paris (ART 3990)
French Cinema (FILM 3220)
French Grammar and Composition (SA 4490)
World Literature II (ENGL 2110)
Paris Noir: Sociological Explorations of the African American Exodus to Paris (SOCI 4490)
Psychology of Love (PSYC 4490)
Drawing in Paris I or II (ART 1150 or ART 2150)





Application Deadline



March 2, 2015

Completed applications MUST be submitted to the campus representative, Jan Morian, BEFORE the required application fee of $300 is paid online. Campus representatives forward completed applications to the program office at

Valdosta State University

. Applications will not be processed by the EC office until

both

the application form (approved by the campus representative) and the $300 application fee are received.

Because of space limitations, acceptance is on a first come, first served basis, according to the date of receipt of the application and application fee at the program office. Students are encouraged to apply well in advance of the application deadline to assure them of a place on the program. Completion of an application form does not guarantee acceptance into the program.
Participating KSU Faculty



Dr. Luc Guglielmi
Professor of French
Department of Foreign Languages
lguglie1@kennesaw.edu



Contact



Jan Morian
Education Abroad Advisor
jmorian@kennesaw.edu
470-578-7629
Refund and Withdrawal Policy



Students' application fee, deposits and other payments are applied towards required advances, purchase of airline tickets, and other costs related to the program. Note that the $300 application fee is

non-refundable

and covers processing and reservation fees.

Participants who withdraw from a program after the application deadline receive a refund according to the following schedule: