London, one of the most culturally diverse and most fascinating cities in the world, is a city steeped in history that has inspired artists, writers, and students for centuries. As a participant in this program you can spend a summer studying and living in the historic Bloomsbury district of London in close proximity to some of the world's finest museums and cultural sites. In the London study abroad program, you will live in the part of this great city that has housed William Shakespeare, Charles Dickens, Virginia Woolfe, and other great writers. You will be minutes away from the theatre district and Trafalgar Square, and within walking distance of the British Museum and its extraordinary collections. You can explore London's vast and beautiful parks- Hyde Park, St. James, and Green Park- and walk along the Thames toward Big Ben, Westminster Abbey, and the Houses of Parliament. London also offers quick access to all major cities in Europe.
Program Dates
June 29 - August 2, 2017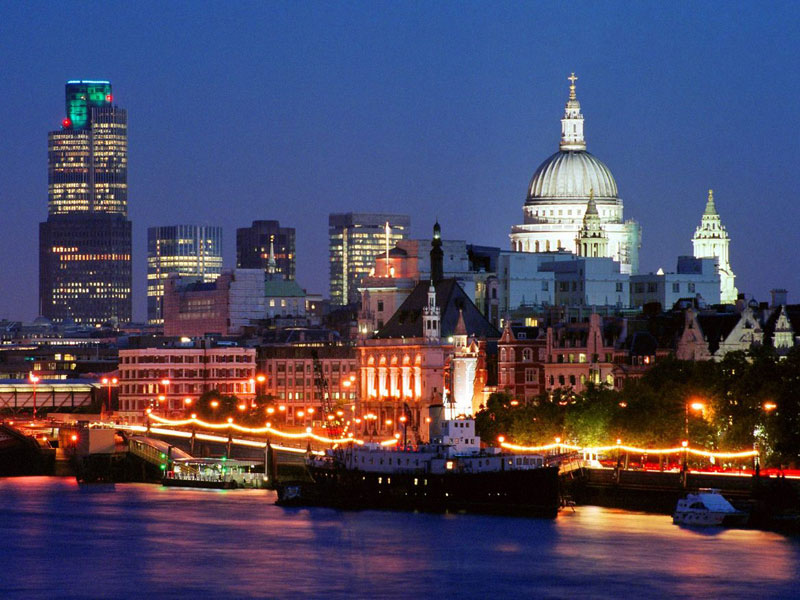 Program Costs
(
subject to change
)
Program Fee:
$5,350 (

does NOT include tuition

)
Program fee includes:
he package cost of $5350 for the five week program includes:
Round-trip airfare between Atlanta and London
Accommodations at University College London
Free three-day weekends
Weekly Tesco grocery card
Train excursion to Hampton Court
Jack the Ripper walk
Unlimited travel on the metro system
A primary health insurance policy providing coverage for medical expenses
The package cost
does not include tuition
, textbooks, extra meals, entrance fees to some field trips that are not included with cost of program, and weekend travel expenses, passport and related expenses, spending money, ground transport to and from the U.S. airport through which flights will be scheduled, or any other costs beyond those listed above.
Students should plan to budget a minimum of $2,000 for extra meals, entrance fees, and evening entertainment. If students plan extended travel or major shopping, additional funds should be budgeted. Some course excursions might involve additional fees and this is especially true for students in theater classes; course instructors will inform students if such fees apply at the mandatory student orientation on May 13.
A
$300 nonrefundable
application fee is due
at the time of application
and is subtracted from your total fee. Payment is made in two installments. The first installment of
$2,525
is due on
March 9, 2017
. The second installment of
$2,525
is due
April 7, 2017
.
Gilman Scholarship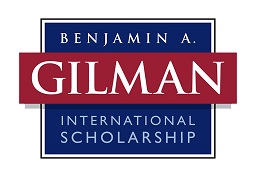 Gilman Scholarship Deadline: March 7, 2017
Do you meet the
eligibility criteria
?
Apply now
!
1 passport photos due March 28th
(late fees apply, see below for details). Photos MUST be passport photos that adhere to the passport agency's rules and regulations for photos. Photos that are submitted that do not comply with these rules will be denied and late fees will still apply. Please visit the Department of State's website for detailed passport information.
http://travel.state.gov/passport/pptphotoreq/pptphotoreq_5333.html
An electronic copy of your passport is due March 28th.
Passports should be scanned and emailed to the European Council coordinator; faxed and mailed copies are not accepted.Late fees apply, see below for more details.
There is an all-day*Mandatory* student orientation on May 13th
in Macon at the Middle Georgia College Campus. This meeting starts at 9am and is over at 4pm. Students who fail to attend will be penalized by dropping the final grades for study abroad courses by an entire letter; if you receive an "A" in the course, the grade of "B" will be submitted to your home institution as your final grade.
Late Fees for Passports & Photos
Items received between Mar 29 - Apr 12: $25 late fee
Items received between Apr 13 - Apr 27: $50 late fee
Items received between Apr 28 - May 11: $75 late fee
Items received between May 12 - May 19: $100 late fee
Items received on May 20th or after will be charged the $100 late fee and an additional $5/day.
Accommodations
Private room on University College London campus
Shared hall bath
Small refrigerator in the room
Shared kitchen on the floor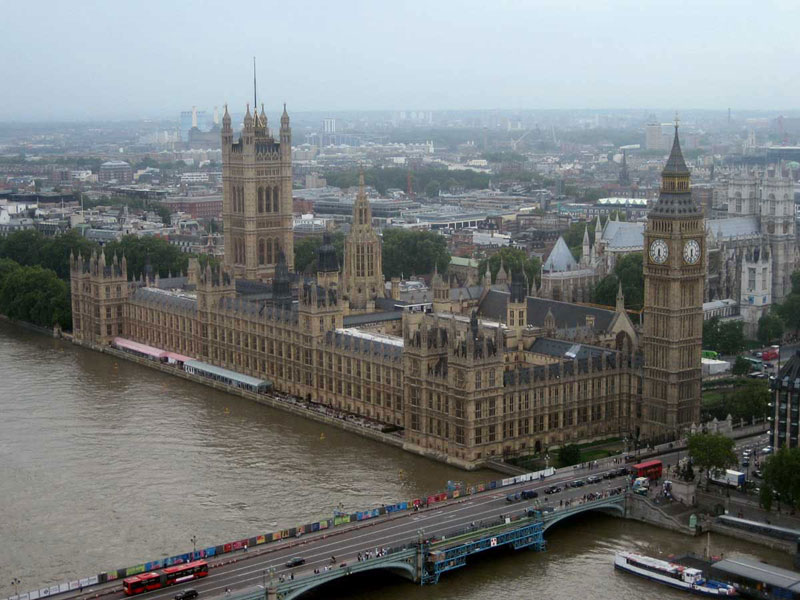 Eligibility
Students must have and maintain a minimum 2.5 GPA to be eligible to participate in the program. Full and part time students may apply.
Courses
All KSU students must take a
two
three-credit courses (one morning, one afternoon) for a total of
six (6)
credits.
It is recommended that you be advised before selecting courses to make sure courses count for KSU degree credit!
Course descriptions and prerequisites may be found here:
http://www.ecstudyabroad.net/londonprogram/#Courses
Course list and KSU equivalencies:
Morning classes:

Mixed Media Drawing (ART 1150)
Intro to Psychology (PSYC 1101)
Politics of the British Isle: An Era of Change (POLS 2290)
Survey of World History II (HIST 1112)
Voice, Dictation, and British Dialects for Performers and Speakers (TPS 3223)
World Literature I: Travel & Discovery (ENGL 2110 or ENGL 4380)
Principles of Public Speaking (COM 2129)
History of Information Systems (ISA 3710)

Afternoon classes:

Art Appreciation (ART 1107)
Psychology of British Ghosts & Mediums (PSYC 4490)
Intro to Comparative Politics: Who Governs and How? (POLS 2240)
History of the Industrial Revolution (HIST 4490)
Introduction to Theater (TPS 1107)
Tours of London (ENGL 4470)
Public Relations Crisis Communications (PR 4415)
Cultural Diversity (PSYC 3401)
Application Deadline
March 17, 2017
Completed applications MUST be submitted to the campus representative, Supathi Puri,
BEFORE
the required application fee of $300 is paid online. Campus representatives forward completed applications to the program office at
Valdosta State University
. Applications will not be processed by the EC office until
both
the application form (approved by the campus representative) and the $200 application fee are received.
Because of space limitations, acceptance is on a first come, first served basis, according to the date of receipt of the application and application fee at the program office. Students are encouraged to apply well in advance of the application deadline to assure them of a place on the program. Completion of an application form does not guarantee acceptance into the program.
.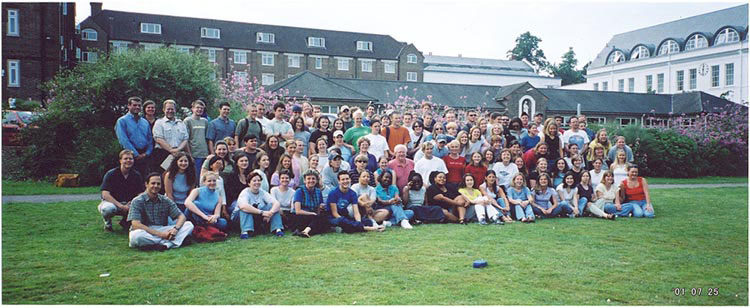 Participating KSU Faculty
Dr. Herb Mattord
hmattord@kennesaw.edu
Contact
Supathi Puri
Education Abroad Program Coordinator
spuri1@kennesaw.edu
470-578-3787
Refund and Withdrawal Policy
Students' application fee, deposits and other payments are applied towards required advances, purchase of airline tickets, and other costs related to the program.
Note that the $300 application fee is

non-refundable

and covers processing and reservation fees.
Participants who withdraw from a program after the application deadline receive a refund according to the following schedule:
Withdrawal before Feb 2: all but $300 will be refunded
Withdrawal between Feb 3 and Feb 18: all but $500 will be refunded

Withdrawal between Feb 19 and March 2: all but $850 will be refunded

Withdrawal between March 3 and March 30: all but $2000 will be refunded

Withdrawal after March 30: No money will be refunded
All withdrawals must be made

in writing

to KSU Education Abroad Program Coordinator Supathi Puri in order for refunds to be processed.