The Netherlands and Germany – Human Rights and International Justice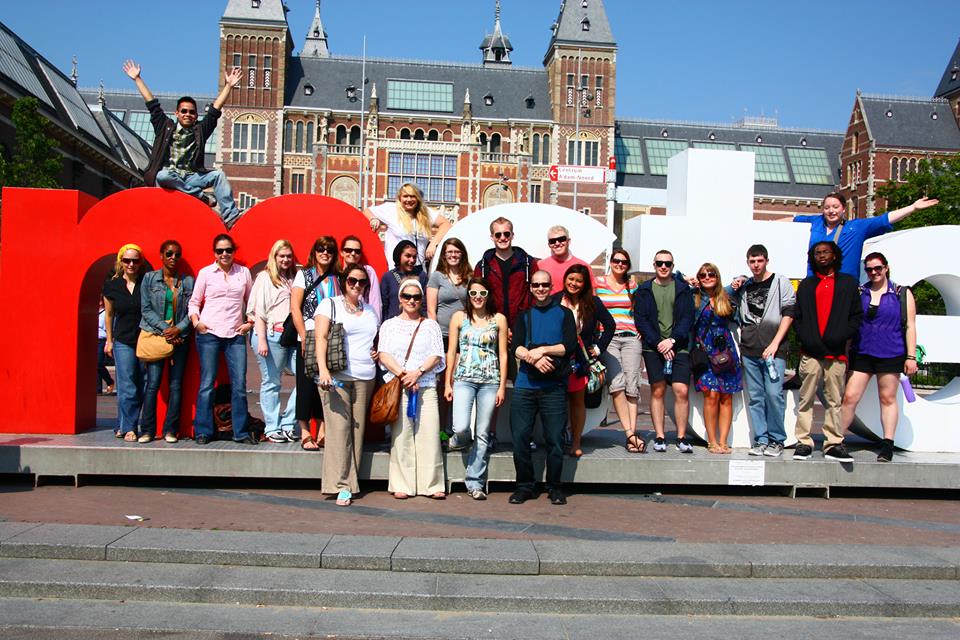 Program Description:
This course is an opportunity for student to apply principles of criminal justice learned in the academic setting to other cultures and an international context. Through site visits, the course exposes students to international and foreign national organizations that respond to a range of crimes, including human rights violations, war crimes, trafficking of humans and drugs, drug use, and sexual violence against children; accordingly, the program intentionally fosters a greater appreciation of real life logistic and ethical problem solving in a global and comparative context.
Visit this link for a great video from the summer 2013 program!

Like us on Facebook! https://www.facebook.com/KsuNetherlandsStudyAbroad

Program Dates (subject to change)
May 31-June 18, 2016
3 mandatory pre-trip orientation meetings to be held in Spring 2016: May 16, May 19, May 23
Meetings will:
(1) Orient participants to the unique characteristics of the culture, practices, and foods, among other things, and the sites and facilities used for the program; and
(2) Help participants prepare for the academic requirements, including hypotheses development, general paper content and organization, and writing using a professional system of citation (i.e., APA, ALWD, etc.).
(3) Introduce students to international human rights law (genocide, crimes against humanity and war crimes) and to the organizations responsible for the adjudication and enforcement of this law (International Criminal Court, International Tribunal for the former Yugoslavia, Interpol, etc.).

Study Abroad 2016 Agenda
Program Cost (subject to change)
$4100.00 which includes airfare, lodging, local transportation, some meals, admissions, and insurance.
***Tuition is not included in program fees and is charged separately. Cost is subject to change. ***
*** All KSU students are eligible for a Global Learning Scholarship***
A $300 nonrefundable deposit is due at the time of application.

The first program installment of $1900 is due by March 1, 2016
The second program installment of $1900 is due by March 15, 2016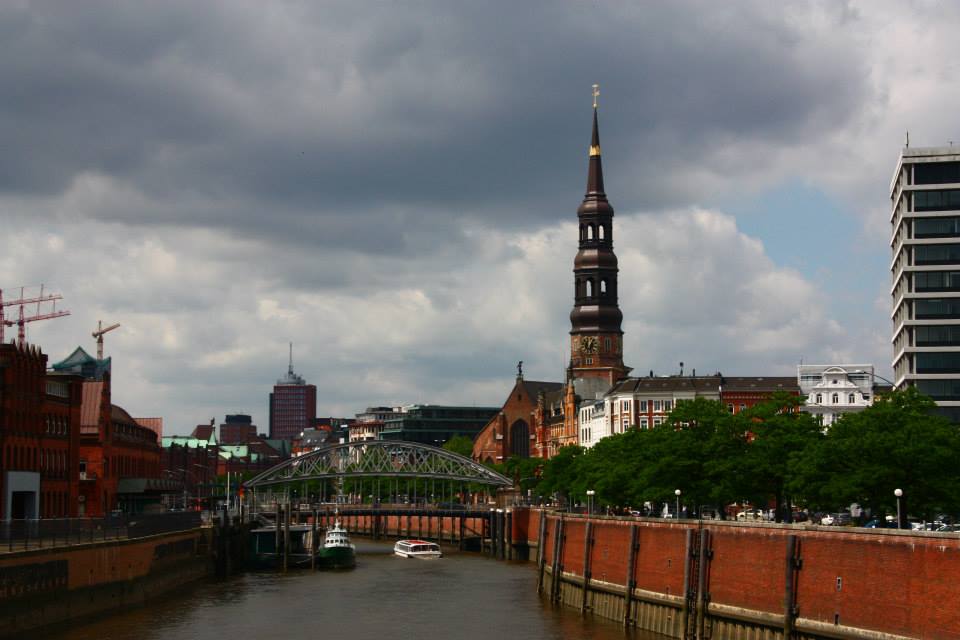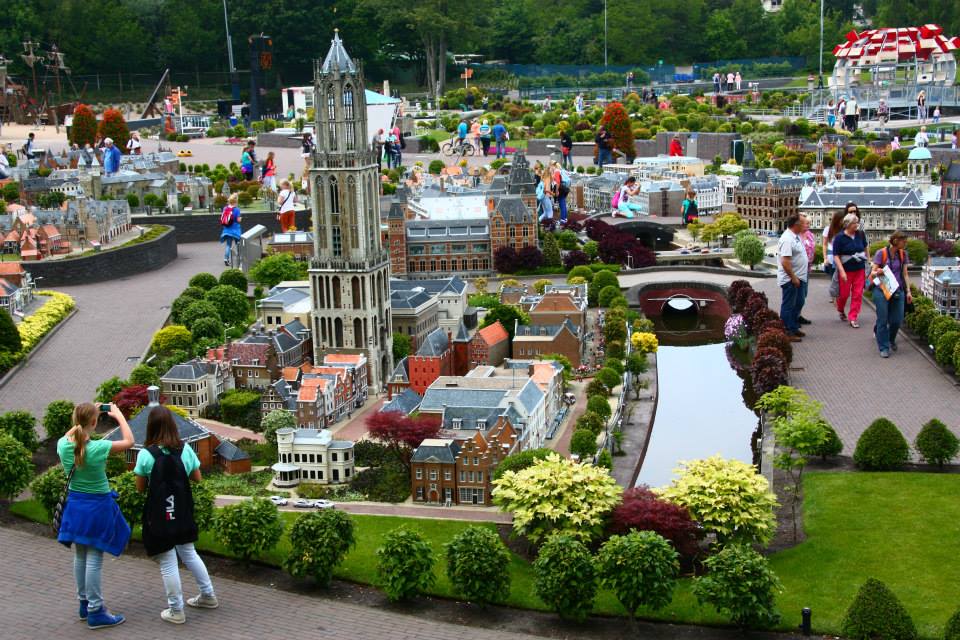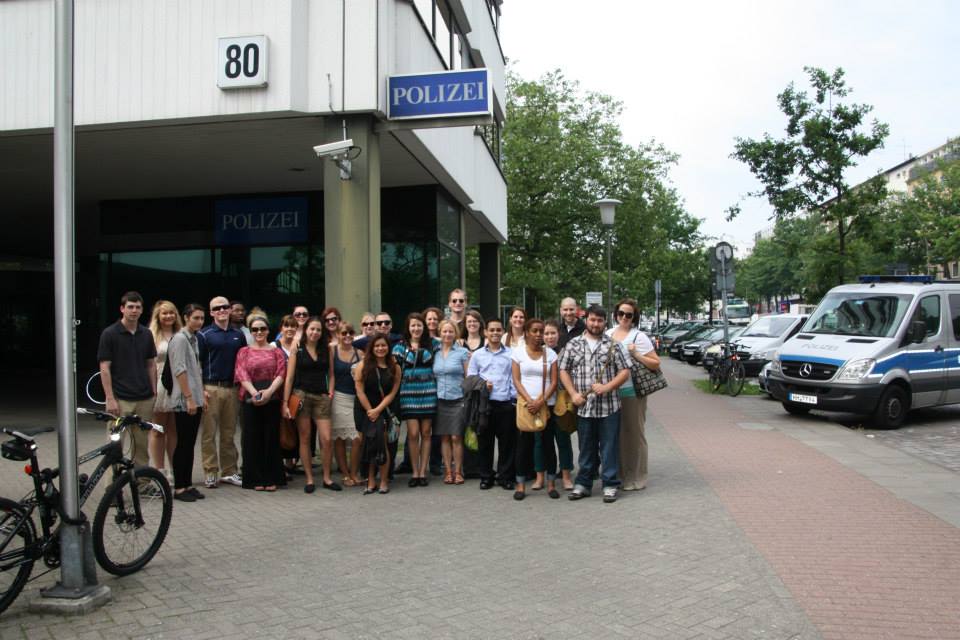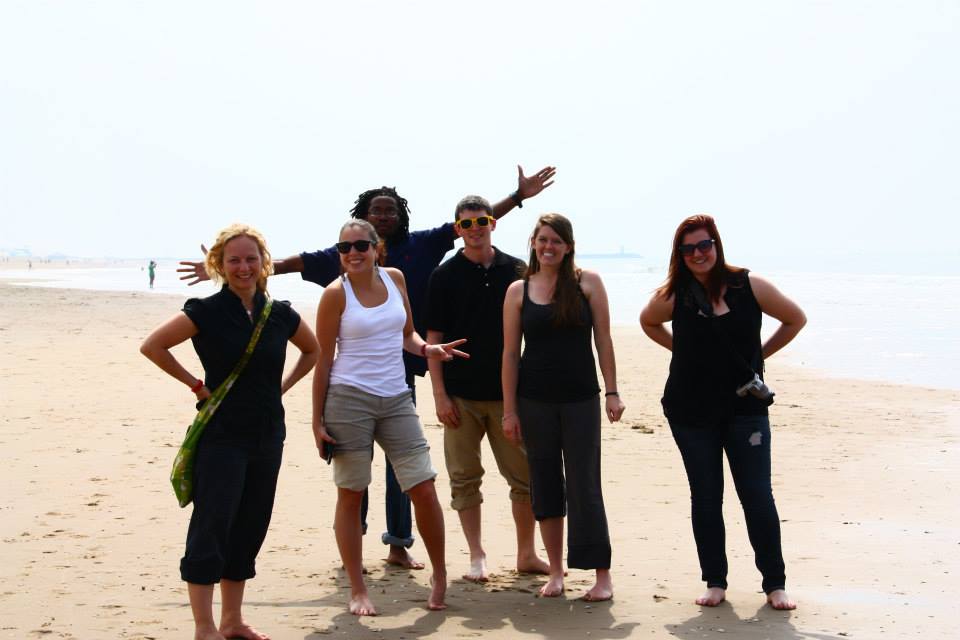 Housing
Students will stay in a hostel.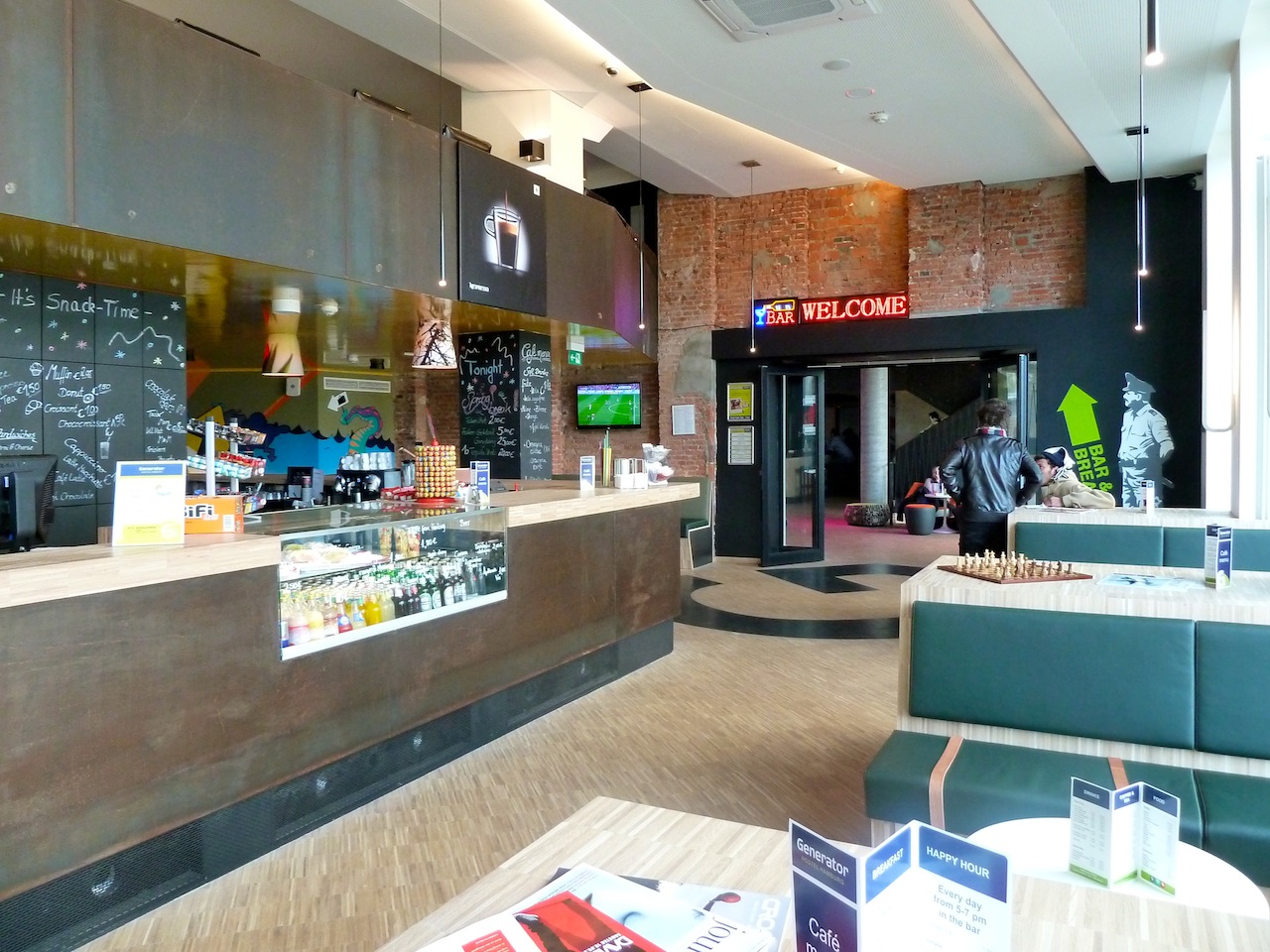 Safety & Security

NETHERLANDS
While the rate of violent crime in the Netherlands is low, tourists are often targeted by thieves. Visitors frequently fall prey to pickpockets, bag snatchers, and other petty thieves who target automobiles and hotel rooms. You should use your room or hotel safe, and keep your baggage locked or secured when you're away.
Since 2004, Dutch government security measures have been in place in response to concerns about terrorist activity in the Netherlands by international and domestic extremist groups. The Dutch Government has determined the current terrorist threat level to be "limited." According to the Dutch National Coordinator for Counterterrorism, this level, the second-lowest of four levels, means that "the chance of an attack against the Netherlands is small, but that it certainly cannot be entirely excluded.

GERMANY
THREATS TO SAFETY AND SECURITY: German authorities are vigilant in combating terrorism and other threats to security. They have uncovered specific threats and prosecuted suspects, though Germany itself has been largely free of terror incidents. However, like other countries in the Schengen area, Germany's open borders with its European neighbors limits its ability to track suspect individuals entering and exiting the country with anonymity.

CRIME: Violent crime is rare in Germany, but can occur, especially in larger cities or high-risk areas such as train stations. There have been several reports of aggravated assault against U.S. citizens in higher-risk urban areas. However, most incidents of street crime involve the theft of unattended items and pick pocketing. Take the same precautions that you would in any large city.
Don't buy counterfeit and pirated goods, even if they are widely available. Not only are the bootlegs illegal in the United States, if you purchase them, you could also be breaking local law.
http://travel.state.gov/travel/cis_pa_tw/cis/cis_982.html

http://travel.state.gov/travel/cis_pa_tw/cis/cis_1123.html

Study Abroad 2016 Safety Form
Courses
Students MUST take 2 courses (CRJU 4490/01 and CRJU4490/02) to receive 6 credits, which is the maximum number of credit hours students will be permitted to take. Graduate students will take CRJU7722 and CRJU7950 for 6 credit hours.
CRJU 4490: International Crime and World Justice; 3 credits (Prerequisite CRJU 1101)

CRJU4490: Human Rights: 3 credits

SU16 Study Abroad CRJU4490 Combined Syllabus Undergraduate.docx


CRJU7722: Graduate Study Abroad Experience: 3 credits

CRJU7950: Graduate Directed Study: 3 credits

SU16 Study Abroad CRJU 7722 Combined Syllabus Graduate-2.docx

Both courses provide a close examination of the recent development of international institutions created to punish international crimes including the International Criminal Tribunal for the Former Yugoslavia (ICTY), International Court of Justice, and the International Criminal Court (ICC). A central focus will be upon the rules of international humanitarian law which define international crimes such as genocide, terrorism, crimes against humanity, and war crimes.

NOTE: All undergraduate students must have and maintain at least a 2.5 GPA to be eligible for this program.

Pre-Departure Orientation Conference

KSU students participating in this education abroad program are required to attend the Education Abroad Pre-Departure Orientation Conference. This conference is designed to inform students about a variety of critical pre-departure concepts and other important themes, ranging from cross-cultural content to practical safety information all students should know when traveling abroad.

For more information on the PreDOC including registration, please click here. (http://dga.kennesaw.edu/educationabroad/predoc.php)


Application Deadline
Application deadline is February 1, 2016
A $300 nonrefundable deposit is due at the time of application. Please note: You will NOT be considered for this program until you have paid the deposit!

The first program installment of $1900.00 is due by March 1, 2016
The second program installment of $1900.00 is due by March 15, 2016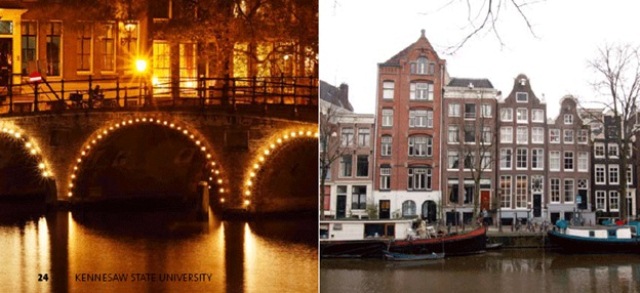 Faculty Contacts
Dr. Tanja Link

770-423-6490

tlink1@kennesaw.edu

Dr. Kenneth White
678-797-2928

kwhite88@kennesaw.edu
Faculty Backgrounds
Dr. Link, a native Germany, has traveled extensively throughout Europe and other parts of the world. While in Law School, she participated in a study abroad program, and was participating faculty in the 2012 Netherlands study abroad. She has a longstanding research relationship with the director of the Hamburg Substance Use Prevention Agency.

Dr. Kenneth Michael White joined Kennesaw State University after earning a J.D. from the University of San Diego School of Law in 2001, a M.A. in Political Science from San Diego State University in 2004, and a Ph.D. in Political Science from Claremont Graduate University in 2010. He has published articles on American political participation, popular culture, and constitutional law, as well as international human rights, peace studies, and immigration. He has been involved in the Netherlands program at Kennesaw State University since 2012 and is currently the co-director of the Netherlands & Germany program.
EDUCATION ABROAD REFUND POLICY & PROCEDURES

APPLICATION FEES

All application deposits are non-refundable, except in the case of:

*Program cancellation by Kennesaw State University
*A wait-listed student who is not added into the program
*A student who has applied to one education abroad program and clearly notifies the Education Abroad Office--in writing and prior to the application deadline--of his/her desire change the application to an alternate KSU program

Refunds for application deposits will be issued in the same form of payment originally used for purchase. Please be sure to retain all account information used for purchase and notify the Education Abroad Office (EAO) in advance if there is a problem with your account. The EAO will not be responsible for refunds sent to closed accounts.

PROGRAM FEES

Upon registration for the KSU faculty-led education abroad academic course(s), the designated program fee, which is separate from tuition, is charged to the student's account. The student has up to one month to pay the program fee in full, following a specific payment schedule. Failure to pay the program fee in full by the stated deadline may result in deletion from the program.

All program fees are non-refundable, except in the case of students who have legitimate, documented medical, (emergency) family or military reasons for withdrawing from a program after paying the program fee. In all cases, the student will only receive recoverable fees, subject to the rules/policies of external service providers. Any such refund will not include the initial application fee and will not be issued until after the education abroad program is completed.

TUITION PAYMENTS

Program fees do not include tuition. Payment and refund of tuition will follow the normal processes establish by the Offices of the Registrar and Bursar. Students wishing to withdraw from any study abroad program or course must submit their request in writing through the Education Abroad Office.