Montepulciano - Italy, Summer Session II

**This program is now FULL. New applicants will be put on a waitlist. If a spot becomes available students will be removed from the waitlist in the order their application deposit was received. You will not be considered on the waitlist until you have paid the $300 application deposit and made your course selections**

A $300 application fee is due at the time of application. Please note: you will NOT be considered for this program until you have paid this deposit!


Program Description
The four week Montepulciano, Italy Summer Study abroad program allows students an opportunity to take lower and upper division course work in historic Tuscany. Montepulciano is centrally located between Rome and Florence with accessible bus and rail transportation to the rest of Italy. Kennesaw State University has overseen this study abroad program, a consortium among Georgia College & State University, Georgia Southern University, Valdosta State University and Kennesaw State University, since 2000.
PowerPoint and Photos of previous years: Montepulciano PowerPoint.pdf


Program Dates
June 25 - July 26, 2015 (these dates are subject to slight change)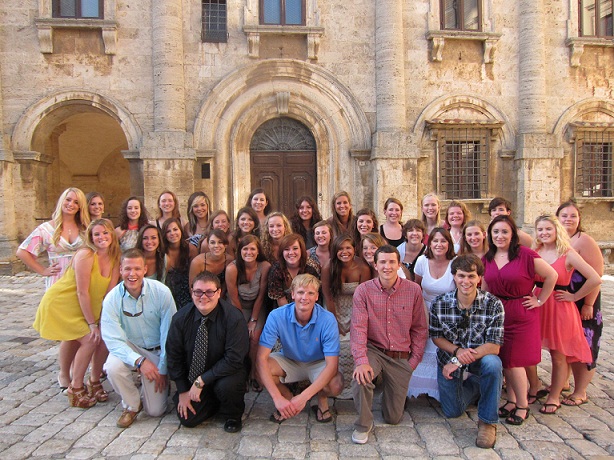 Program Cost
$ 4,900.00 Cost includes airfare, housing, four dinners per week, program-related field trips including all admissions/museum entry fees and emergency health insurance.
***Tuition is not included in program cost. Tuition is paid separately. ***

A $300 non-refundable deposit is due at the time of application. This deposit will be subtracted from your total fee. Payments are broken down into two installments.

1st installment of $2,300.00 is due April 3rd
2nd installment of $2,300.00 is due April 17th.

***Please note that program fees paid with a credit card are subject to a service fee. This service fee is controlled by the Bursar at Kennesaw State University and is not part of the total program fee. If you would like to avoid this fee, you can pay by web check.***
For information about scholarships available for this program please visit our website


Housing
Students will reside in shared apartments. A typical apartment has two double rooms, one bathroom and kitchen facilities.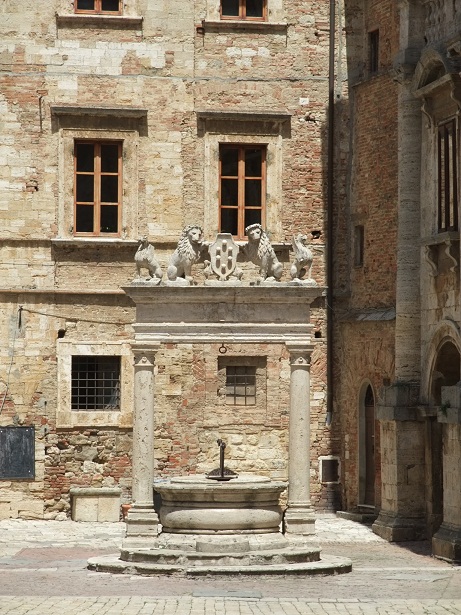 Courses
Students must take TWO 3 credit hour courses, for a total of 6 credit hours. All courses are offered at the undergraduate level and students from the three participating universities will be registered for courses at their home institution. See below for course listings and descriptions.


You will select ONE of the following morning courses that will meet from 9:00 - 11:30 AM on Mondays and Wednesdays. Morning courses reserve Tuesdays for all-day field trips.
Shakespearean Plagiarism - 3 credit hours
Instructor: Cindy Bowers, KSU
(KSU: ENGL 4340, GCSU: ENGL 2160, GSU: ENGL 5090, VSU: TBD)

All the great plots—Othello, Merchant of Venice, Taming of the Shrew, Romeo and Juliet--sprung directly from the Bard's great original genius, right? Nope. Nearly all of Shakespeare's plays were "borrowed," stolen really, from other, mostly Italian sources. We will read Shakespeare in the "original" Italian, via translations from the romances, tales and poetry of Boccaccio, Cinthio, Bandello, and Florio, and compare the originals to recent Shakespearean film and selections from the plays. We will also study the techniques and demands of "adaptation" and perform a little adapting of our own! No previous study of Shakespeare or knowledge of Italian required!



Art Appreciation - 3 credit hours
Instructor: Diana McClintock, KSU
(KSU: ART 1107, GCSU: ARTS 1105/1110, GSU: ART 1000, VSU:TBD)

"Knowledge of the past and of the places of the earth is the ornament and food of the mind of man." (Leonardo da Vinci) This lecture/discussion course will introduce students to the world of global art in all its varieKSU: COM 2129, GCSU: RHET 2110, GSU: COMM 1110, VSU: TBD)

Cultivate your public speaking by delving into the history, art, architecture, and people of Italy and developing speeches for your fellow classmates and Montepulciano participants. Students in this class will follow a workshop-approach to researching, writing, and practicing speeches that are appropriate for particular audiences and occasions. Students will also have several opportunities to speak extemporaneously, including the opportunity to deliver a speech from the seats of the Coliseum and the Piazza Miracoli in Pisa.


Nationalism and Ethnicity in Contemporary Italy - 3 credit hours
Instructor: Matthew Richard, VSU
(KSU: ANTH 4490, GCSU: ANTH 4950, GSU: ANTH 3091, VSU: TBD)

This course seeks to answer a seemingly simple question: How do people determine who they are, and how do they communicate who they think they are to others? Specifically, how do Italians distinguish themselves from non-Italians? Over our month-long stay in Montepulciano, we will consider variations in the concept of personhood from society to society, and reflect upon how Italians learn who they are and how they defend their identities when they feel threatened. Of necessity, our investigation will also consider how Italians create the other; how, that is, they employ outsiders in symbolic ways to build national unity. Our investigation will be multidisciplinary: we will draw from child psychology to learn about children's beliefs and feelings about nations and national groups, and from political economy, to learn about the nation state and global markets and free trade. In this era of rapid socio-political change in Europe, another key issue will be resistance and rebellion.

You will select ONE of the following afternoon courses that will meet from 1:00 - 3:30 PM on Mondays and Wednesdays. Afternoon courses reserve Thursdays for all-day field trips.

Globe Trekkers: Traveling through World Literature - 3 credit hours
Instructor: Cindy Bowers, KSU
(KSU: ENGL 2210, GCSU: ENGL 2110, GSU: ENGL 2112, VSU: TBD)

Travel, its strangeness and wonders, has been the subject matter of much of World Literature. This course will help us engage in our Italian experience though a number of travel narratives, ancient and modern, written by authors from India, Africa, Arabia, and the West. Join Ibn Battuta as he tours Africa in the 14th century; endure the middle passage with Olaudah Equiano; encounter the American South through the eyes of V. S. Naipual. Our final project is a digital text of our journey to Italy that can be kept and shared with family and friends. The project, which can be done online, will include written, graphic, media, and photographic elements.

Renaissance Art and Architecture - 3 credit hours
Instructor: Diana McClintock, KSU
(KSU: ARH 3500, GCSU: ARTS 4950, GSU: ARTH 3532, VSU: TBD)

As the summer home of the Medici family, Montepulciano provides the perfect setting to study the rebirth of classical humanism in "quattrocento" and "cinquecento" (15th and 16th century) Italy commonly known as "The Renaissance," as it was manifest in visual art and architecture. Before the Renaissance, people made "art" for a variety of reasons and under various conditions that had to do with the functioning of society and the conduct of their daily lives. It wasn't until the beginning of the 15th Century that a new understanding of art began, with a new interest in aesthetic considerations and a new conception of the artist as a creative genius. Montepulciano is only a few hours away from many of the finest examples of Renaissance art and architecture, so students will be able to experience much of the art that we study first-hand. This course will study the most important artists of the Italian Renaissance, their stylistic innovations, as well as the intellectual and historical contexts of their art, from the late Byzantine work of Cimabue to the Mannerist innovations of Correggio and Tintoretto.

Feature Writing - 3 credit hours
Instructor: Pam bourland-Davis, GSU
(KSU: COM 4300, GCSU: MSCM 3326, GSU: MMJ 3332, VSU: TBD)

As a smaller class, we will combine lectures, discussion and writing workshops in a seminar format along with editorial meetings designed to develop, edit and perfect feature stories. The class will consider audience, content and needs to create its own newsletter and for student blogs as a basis for publishing work from the class. The goal is for this class product to be available for future students in the Montepulciano Study Abroad program. As such, the content of the feature stories will focus on the total experience of Study Abroad and more specifically, of Italy.


Italy: Culture, Mind and Practice - 3 credit hours
Instructor: Matthew Richard, VSU
(KSU: ANTH 2290, GCSU: ANTH 1102, GSU: ANTH 3091, VSU: TBD)

Cultural Anthropologists strive to look beyond the world of everyday appearances and experiences to discover the patterns and meanings that lie behind what people think, do, and say. And those of us who participate in Study Abroad programs know that there's nothing like a cross-cultural experience to facilitate the acquisition of this anthropological perspective.


NOTE: All undergraduate students must have and maintain at least a 2.0 GPA to be eligible for this program. If taking this course for graduate credit, students must have and maintain at least a 3.0 GPA to be eligible.

Application Deadline
Applications are due March 4, 2015
A $300 application fee is due at the time of application. Please note: you will NOT be considered for this program until you have paid this deposit!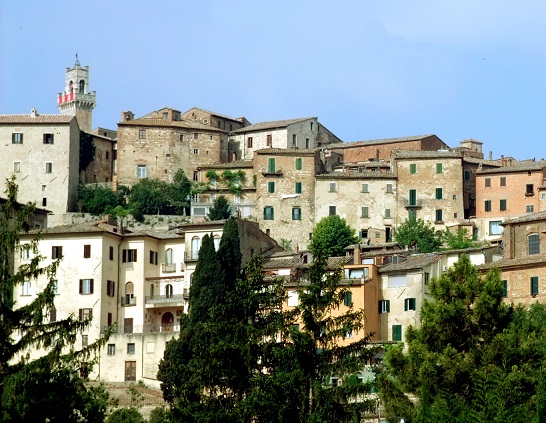 Faculty Contact Information

Program Director: Stephen Bartlett
sbartlet@kennesaw.edu
Ph: 470-578-2280

Instructor: Cindy Bowers, KSU
cbowers@kennesaw.edu
Ph: 470-578-6133

Instructor: Diana McClintock, KSU
dmcclin1@kennesaw.edu
Ph: 470-578-3245

Instructor: Pam Bourland-Davis, GSU
pamelagb@georgiasouthern.edu
Ph: 912-478-5138

Instructor: Matthew Richard, VSU
ssmith1@kennesaw.edu
Ph: 770-423-6247


Administrative Contact Information
Students from participating institutions should meet with the study abroad advisor on their campus for more information. Students from other institutions should contact the program office at Kennesaw State University for registration assistance:

Georgia College & State University
Jarris Lanham
Ph: 478-445-2368
jarris.lanham@gcsu.edu

Georgia Southern University
Danielle Smith
Ph: 912-478-7968
daniellesmith@georgiasouthern.edu

Kennesaw State University
Nadine Northcutt
Ph: 470-578-2092
nnorthcu@kennesaw.edu

Valdosta State University
Irina McClellan
Ph: 229-333-7410
ibmcclel@valdosta.edu

EDUCATION ABROAD REFUND POLICY & PROCEDURES

APPLICATION DEPOSIT

All application deposits are non-refundable, except in the case of:

*Program cancellation by Kennesaw State University
*A wait-listed student who is not added into the program
*A student who has applied to one education abroad program and clearly notifies the Education Abroad Office--in writing and prior to the application deadline--of his/her desire change the application to an alternate KSU program

Refunds for application fees will be issued in the same form of payment originally used for purchase. Please be sure to retain all account information used for purchase and notify the Education Abroad Office (EAO) in advance if there is a problem with your account. The EAO will not be responsible for refunds sent to closed accounts.

PROGRAM FEES

Upon registration for the KSU faculty-led education abroad academic course(s), the designated program fee, which is separate from tuition, is charged to the student's account. The student has up to one month to pay the program fee in full, following a specific payment schedule. Failure to pay the program fee in full by the stated deadline may result in deletion from the program.

All program fees are non-refundable, except in the case of students who have legitimate, documented medical, (emergency) family or military reasons for withdrawing from a program after paying the program fee. In all cases, the student will only receive recoverable fees, subject to the rules/policies of external service providers. Any such refund will not include the initial application fee and will not be issued until after the education abroad program is completed.

TUITION PAYMENTS

Payment and refund of tuition will follow the normal processes establish by the Offices of the Registrar and Bursar. Students wishing to withdraw from any study abroad program or course must submit their request in writing through the Education Abroad Office.