The program is currently filled. New applicants will be added to the wait list.


Program Description
The Montepulciano,Italy Summer Study abroad program allows students an opportunity to take lower and upper division course work in historic Tuscany. Montepulciano is centrally located between Rome and Florence with accessible bus and rail transportation to the rest of Italy. Kennesaw State University has overseen this study abroad program, a consortium among Georgia College & State University, Georgia Southern University, and Kennesaw State University, since 2000.
PowerPoint and Photos of previous years: Montepulciano PowerPoint.pdf


Program Dates
June 26 - July 27, 2014 (these dates are subject to slight change)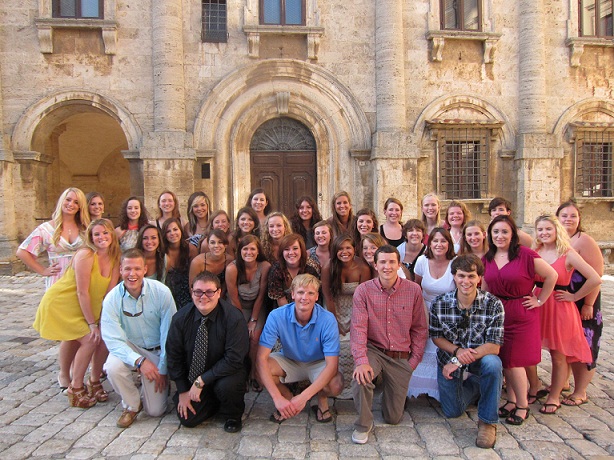 Program Cost
$4,800.00 Cost includes airfare, housing, four dinners per week, program-related field trips including all admissions/museum entry fees and emergency health insurance.
***Tuition is not included in program cost. Tuition is paid separately. ***

A $300 non-refundable deposit is due at the time of application. This deposit will be subtracted from your total fee. Payments are broken down into two installments.

1st installment of $2,250.00 is due April 1st
2nd installment of $2,250.00 is due April 15th.

***Please note that program fees paid with a credit card are subject to a service fee. This service fee is controlled by the Bursar at Kennesaw State University and is not part of the total program fee. If you would like to avoid this fee, you can pay by web check.***
For information about scholarships available for this program please visit our website


Housing
Students will reside in shared apartments. A typical apartment has two double rooms, one bathroom and kitchen facilities.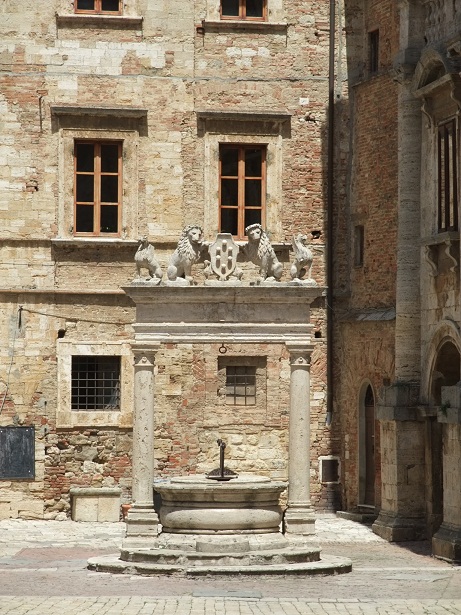 Courses
Students must take TWO 3 credit hour courses, for a total of 6 credit hours. All courses are offered at the undergraduate level and students from the three participating universities will be registered for courses at their home institution. See below for course listings and descriptions.


You will select ONE of the following morning courses that will meet from 9:00 - 11:30 AM on Mondays and Wednesdays. Morning courses reserve Tuesdays for all-day field trips.
Travel Writing - 3 credit hours
Instructor: Theresa Welford, GSU
(KSU: WRIT 3130, GCSU: ENGL 4950, GSU: WRIT 3030, VSU: ENGL 3300)

As we begin our journey, we'll discover the secrets of travel writing, by reading and discussing articles and books by best-selling writers including Bill Bryson (Neither Here Nor There: Travels in Europe) and Frances Mayes (Under the Tuscan Sun). Along the way, we'll use creative writing techniques to craft enjoyable and memorable records of our own experiences in Italy, using forms such as poetry, creative nonfiction, postcards, blogs, and "tweets."


Rome: From Republic to Empire - 3 credit hours
Instructor: Mark Kremer, KSU
KSU: POLS 4490/HONS 4490, GCSU: POLS 4950, GSU: POLS 4031, VSU:POLS 4850)

Rome is the greatest known political achievement and its history from republic to empire is a lesson on the possibilities of political life. We will examine the nature and causes of Roman freedom in the republic including its need for heroes and the ambiguities of the common good. We will also examine the destruction of the republic and the new way of life created by the wealth and peace of empire.


Art Appreciation: Introduction to Visual Arts - 3 credit hours
Instructor: KarinMurray, VSU
(KSU: ART 1107, GCSU: ARTS 1105, GSU: ART 1000, VSU: ART 1100)

A survey course exploring the historical, cultural, religious and social climates through the ages and the effects of the visual arts. Students will examine art as a form of human expression practiced from the beginning of human experience to the present day. Learn about the lives and works of artists like Michelangelo, Raphael, and Leonardo da Vinci. Experience in person great masterpieces of art and architecture as we travel to see famous works by many European and Italian masters.


Introduction to Anthropology - 3 credit hours
Instructor: Susan Kirkpatrick Smith, KSU
(KSU: ANTH 2201, GCSU: ANTH 1102, GSU: ANTH 1102, VSU: ANTH 1102)

Anthropology is unique in that it attempts to study biological and cultural aspects of humans from all over the world and from all time periods, both historic and prehistoric. This is the holistic approach that defines anthropology and sets it apart from other disciplines. We will be discussing the four major subfields individually and collectively, stressing a biocultural approach to anthropology. You will gain indepth knowledge of the anthropology of Italy from all subfields of the discipline. You will be able to experience all of these four subfields of anthropology yourself through field trips, museum visits, and most importantly by living in Italy for 5 weeks.
You will select ONE of the following afternoon courses that will meet from 1:00 - 3:30 PM on Mondays and Wednesdays. Afternoon courses reserve Thursdays for all-day field trips.

Humans and the Supernatural in World Literature - 3 credit hours
Instructor: Theresa Welford, GSU
(KSU: ENGL 2110, GCSU: ENGL 2110, GSU: ENGL 2111, VSU: ENGL 2111)

We'll read and discuss various works of literature, beginning with the ancient world (nearly 6000 years ago) and making our way up to Shakespeare's day (the late 1500s). We'll discuss literary techniques and characteristics that appear in the works we're reading. We'll also discuss societal beliefs, ideas, and practices embodied in or implied by these works, and we'll look for common ground, as well as diversity, in the literary works that we read.


Political Ideologies - 3 credit hours
Instructor: Mark Kremer, KSU
(KSU: POLS 2270, GCSU: INST 2950, GSU: POLS 3336, VSU: POLS 3500)

This class is an introduction to the history of political philosophy beginning with Aristotle and ending with Nietzsche. We will raise the question of the best form of government, or the good society, and examine how the greatest and most influential thinkers in the tradition of political philosophy have answered it. Particular emphasis will be placed on how different understandings of human nature effect the understanding of the good society. We will study Aristotle and the ancient polis, Hobbes and the modern liberal state, Marx and communism and Nietzsche and fascism.


SketchBook Travel Journal - 3 credit hours
Instructor: KarinMurray, VSU
(KSU: ART 2290, GCSU: ARTS 1000, GSU: ART 4190, VSU: ART 1010/4150)

A challenging and fun course for the non-art major as well as the art-major. Through the portability and immediacy of drawing in pencil and/or ink, students will learn to look, and see historic and daily sights of central Italy, as well as creating their personal and unique "Italian Souvenir journal." This course explores pictorial composition through the use of drawing media and techniques. Students will work in class and on location sites. Students will work towards developing a well-planned and organized journal using their experiences and sightseeing trips as subject matter. Each student will produce a sketchbook journal that contain their drawings, photographs, and/or a variety of documentation along with the addition of personal narrative for each entry(s).


Death in the Mediterranean - 3 credit hours
Instructor: Susan Kirkpatrick Smith, KSU
(KSU: ANTH 4490, GCSU: pANTH 4950, GSU: ANTH 3091, VSU: ANTH 4900)

This course exposes students to death in the Mediterranean, with a specific focus on Italy. We will use class discussions, projects, field-trips to archaeological sites and museums to learn how death has been dealt with in the past and how it is incorporated into modern Italian and Mediterranean life. This class will take an anthropological approach to this broad topic of death and readings will include academic and popular articles.



NOTE: All undergraduate students must have and maintain at least a 2.0 GPA to be eligible for this program. If taking this course for graduate credit, students must have and maintain at least a 3.0 GPA to be eligible.

Application Deadline
Applications are due March 1, 2014
A $300 application fee is due at the time of application. Please note: you will NOT be considered for this program until you have paid this deposit!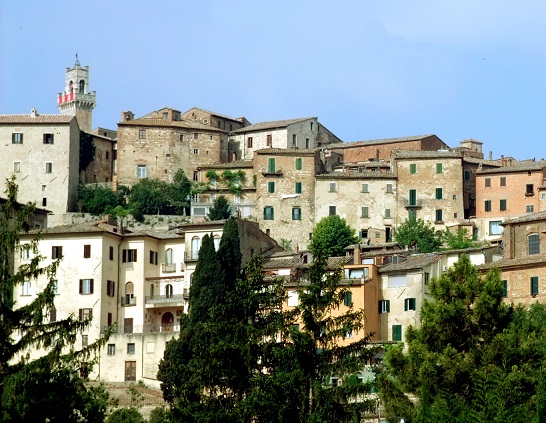 Faculty Contact Information

Program Director: Todd Harper
tharper@kennesaw.edu
Ph: 770-499-3619

Instructor: Theresa Welford, GSU
welfordtm@georgiasouthern.edu
Ph: 912-478-0156

Instructor: Mark Kremer, KSU
mkremer@kennesaw.edu
Ph: 770-423-6082

Instructor: KarinMurray, VSU
kgmurray@valdosta.edu
Ph: 229-333-5835

Instructor: Susan Kirkpatrick Smith
ssmith1@kennesaw.edu
Ph: 770-423-6247


Administrative Contact Information
Students from participating institutions should meet with the study abroad advisor on their campus for more information. Students from other institutions should contact the program office at Kennesaw State University for registration assistance:
Georgia College & State University (GCSU)
Liz Havey
Ph: 478-445-2368
liz.havey@gcsu.edu

Georgia Southern University (GSU)
Danielle Smith
Ph: 912-478-7968
daniellesmith@georgiasouthern.edu

Kennesaw State University (KSU)
Tara McDuffie
Ph: 678-797-2672
trolle2@kennesaw.edu

Valdosta State University (VSU)
Irina McClellan
Ph: 229-333-7410
ibmclel@valdosta.edu



Visit the Montepulciano, Italy blog spot: montepulciano2013.blogspot.com

Like us on Facebook by searching: Summer Study in Montepulciano 2013
EDUCATION ABROAD REFUND POLICY & PROCEDURES

APPLICATION DEPOSIT

All application deposits are non-refundable, except in the case of:

*Program cancellation by Kennesaw State University
*A wait-listed student who is not added into the program
*A student who has applied to one education abroad program and clearly notifies the Education Abroad Office--in writing and prior to the application deadline--of his/her desire change the application to an alternate KSU program

Refunds for application fees will be issued in the same form of payment originally used for purchase. Please be sure to retain all account information used for purchase and notify the Education Abroad Office (EAO) in advance if there is a problem with your account. The EAO will not be responsible for refunds sent to closed accounts.

PROGRAM FEES

Upon registration for the KSU faculty-led education abroad academic course(s), the designated program fee, which is separate from tuition, is charged to the student's account. The student has up to one month to pay the program fee in full, following a specific payment schedule. Failure to pay the program fee in full by the stated deadline may result in deletion from the program.

All program fees are non-refundable, except in the case of students who have legitimate, documented medical, (emergency) family or military reasons for withdrawing from a program after paying the program fee. In all cases, the student will only receive recoverable fees, subject to the rules/policies of external service providers. Any such refund will not include the initial application fee and will not be issued until after the education abroad program is completed.

TUITION PAYMENTS

Payment and refund of tuition will follow the normal processes establish by the Offices of the Registrar and Bursar. Students wishing to withdraw from any study abroad program or course must submit their request in writing through the Education Abroad Office.